It's been too long. Allow me to take you on this little interlude, as we're all overdue.
Reading doesn't seem like a costly hobby. Ten bucks here and there may not break the bank, but it does add up. Looking ahead at my current "To Be Read" list, I'm looking at spending upwards of $400 on items I will honestly use for a few weeks and that's it. What value is that book collection adding to your life?
Really, I get it. I've always fantasized about having my own in-house library, like the one below. Heck, I used to pretend to be a librarian and make my parents check out books from me.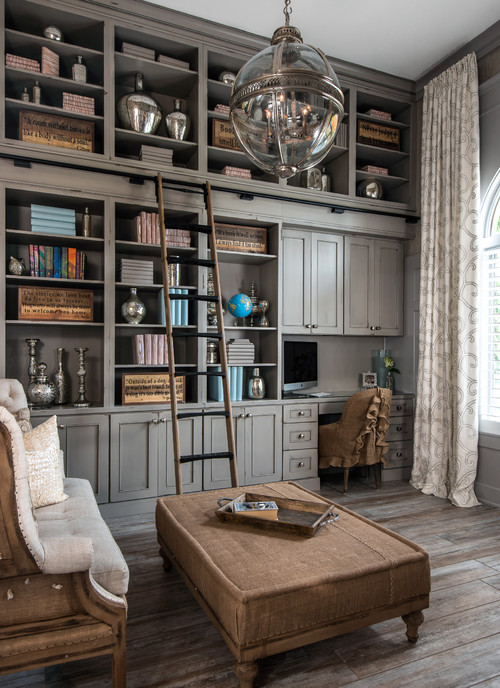 While changing my habits from collecting to unloading the "stuff" in my life, I've realized clutter is both visible and invisible. Clean, organized shelves may look nice, but it doesn't feel good when your Kindle is stocked with ebooks you will never read again and perhaps didn't enjoy reading the first time. Similarly, I had a great time deleting music from my iTunes. How did I own a Slipknot album? Slipknot, people! Who knows, but I'm better without it.
Along the way, I rediscovered a place where parents, children, and studious college students are all too familiar with. Yes, I'm talking about the good, old public library.
Despite what Leslie Knope might think, the library is a great resource that you're already paying for by being a law-abiding, tax-paying American citizen.
Everything we purchase comes with a level of risk. I believe book purchases are loaded with risk.  There is no guarantee you will like the book, let alone finish the book, let alone want it to grace the shelves next to your two copies of To Kill a Mockingbird*. What if you can cut risk and cost while supporting your local community?
I don't need to explain what a library is but you might need an update on how to use it.
I've checked out several books lately and have not set foot in a library. Did you know that you can check out eBooks and have them delivered directly to your Kindle or eReader? Not into eBooks because you like the smell/touch/whatever of real, physical books? The public library has you covered. You can have library books delivered to your home! It's like Amazon Prime with free shipping and free books! Hot tip: you can also check out movies. I'm willing to bet you can also check out a Slipknot album. If you haven't done so, get yourself a library card and start saving money, shelf space, and the public library system. September was National Library Card Sign Up Month.
If you'd like to learn more about the history of libraries and library etiquette I recommend listening to this fun podcast.
*I'm down to one copy of To Kill A Mockingbird.